Part I: WWII Photos of Australian Troops in Labuan after The Borneo Campaign in 1945
Just days after the liberation of British North Borneo from the Japanese, these stunning photos were shot and then kept in the s in Australia for more than 60 years.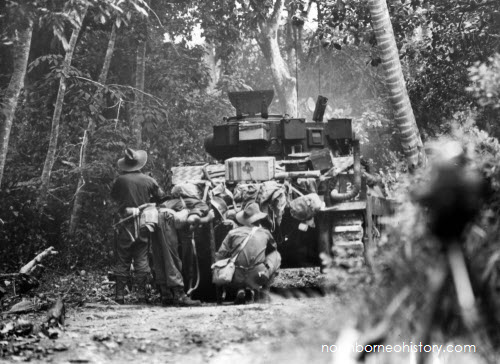 Infantrymen take cover behind Australian tank.
British North Borneo was the site of the last operation conducted by the 9th Australian Division during World War II.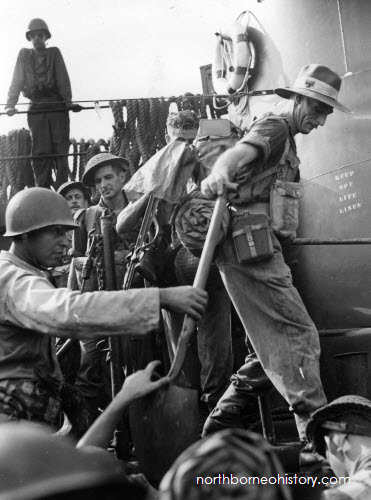 Australian engineers and artillerymen loading onto Landing Craft Mechanized from Landing Craft Infantry
The ultimate objective of the operation, codenamed OBOE 6, was to liberate British North Borneo which had been occupied by the Japanese since 1942.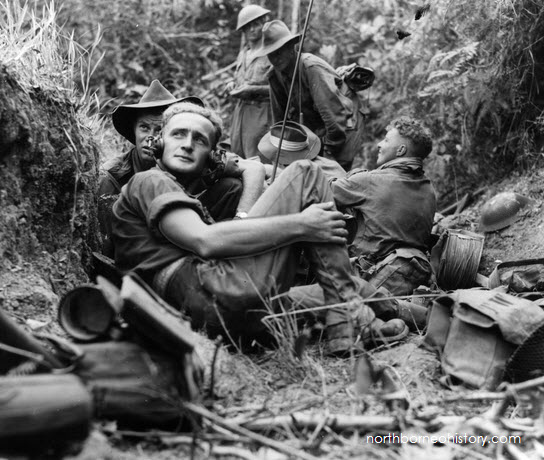 Forward infantry company signalling position
On 10 June 1945 the 24th Brigade of the 9th Australian Division landed on Labuan Island at the mouth of the bay, while its sister brigade – the 20th – landed on the Borneo mainland at Brunei point.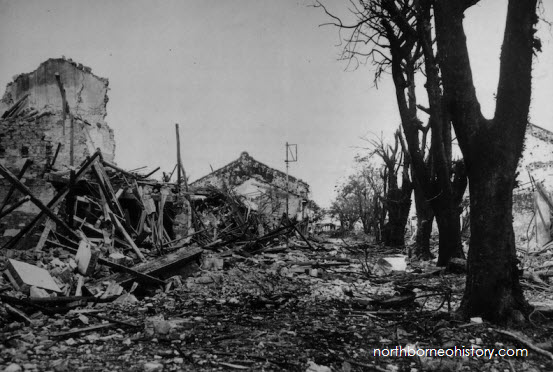 Total destruction of Labuan town due to pre-invasion naval and air bombardment.
The landings were not opposed. The 24th subsequently cleared Labuan and crossed into British North Borneo.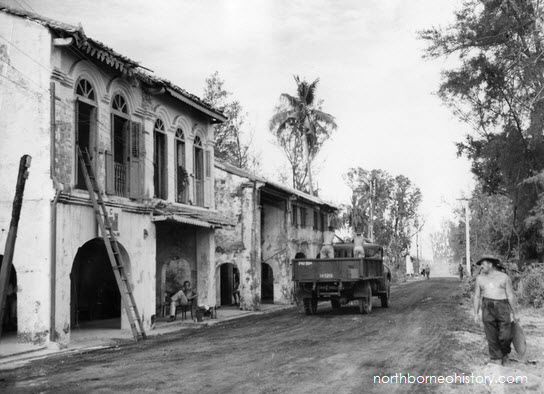 Australian troops in the process of cleaning up Labuan and clearing the roads
The Australian forces remained active until the end of the war on 15 August 1945.
Related Post: Scenes Of Kuching POW Camp Six Weeks After The Japanese Surrendered [Video]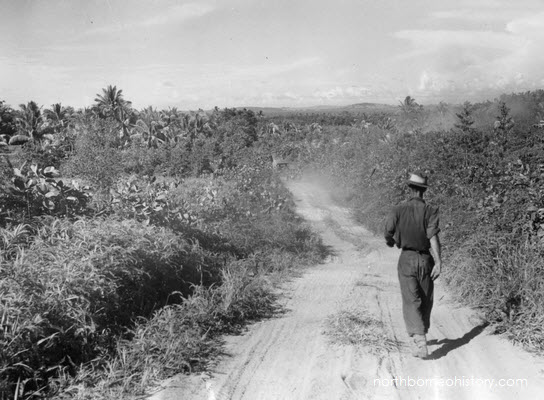 Back view of trooper taking a message to forward platoon; the island's population was sparse.
OBOE 6 killed 114 Australians and approximately 1,400 Japanese. That's a ratio of approximately 1:12.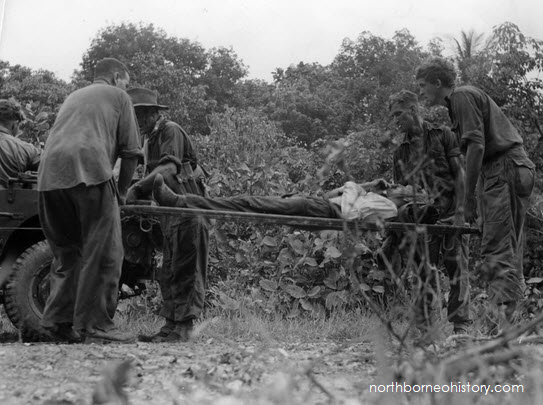 Wounded Australian tank driver carried back by stretcher bearers
The 9th Division was heavily involved in reconstructing British North Borneo from July onwards and rebuilt and re-established a considerable amount of civil infrastructure.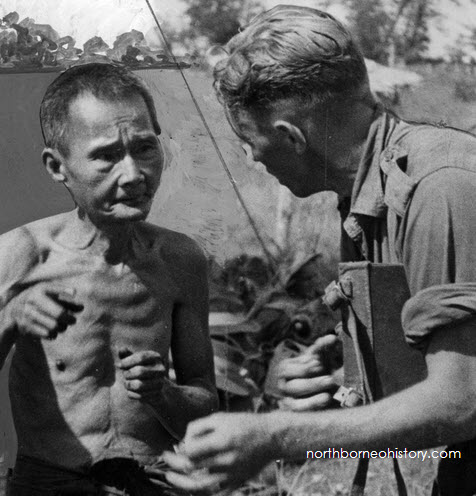 Member of 9th Division obtaining information from a local man, who was suffering from malnutrition due to the war
They developed a warm relationship with the local people and its efforts were recognised by the incorporation of the division's colour patch in the coat of arms of the new Colony of British Borneo.
Continue to Part II: WWII Photos of Australian Troops in Labuan after The Borneo Campaign in 1945.
There are a few more great photos from this topic, so be sure to join our Facebook, Twitter or subscribe on our YouTube channel for updates.
Images via Argus Newspaper Collection of Photographs, State Library of Victoria
Leave Your Comments
comments