This 16 Year Old Sabahan Won 3 Golds at the 8th ASEAN Para Games in Singapore
Meet Felicia Binti Mikat from Sabah, a sprinter with impaired vision, who won three Gold medals at the 8th ASEAN Para Games in Singapore.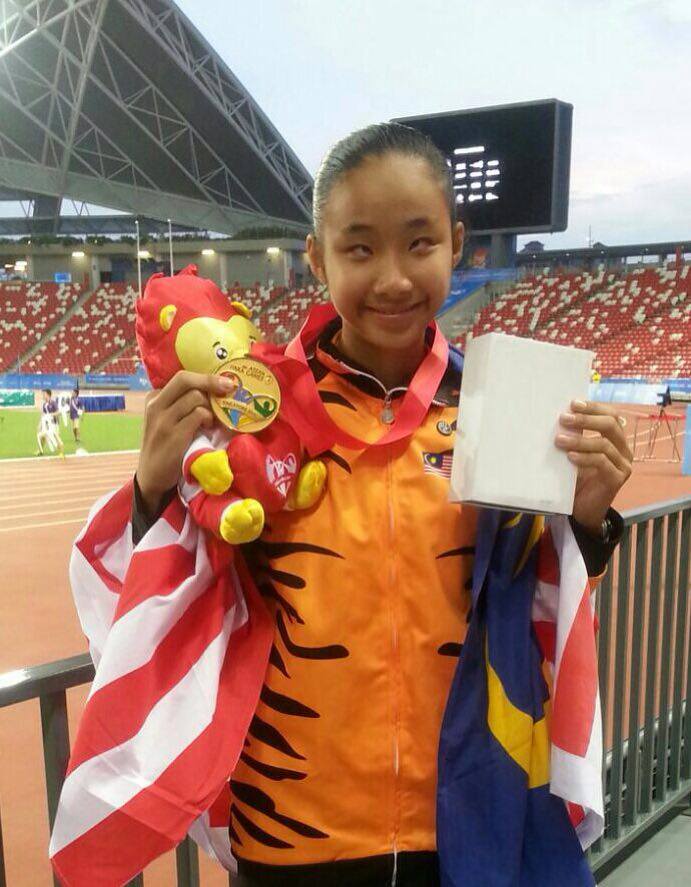 Most of us probably haven't heard about her but Felicia who has an impaired vision comes from the beautiful valley of Tambunan, made us proud by winning three golds during the 8th ASEAN Para Games in Singapore just a few days ago.
This form 3 girl is currently studying at SMK Badin in Tuaran. Her parents are farmers.
Her friend Daphne shared the following photo and said the following:
Malaysia Boleh! This is Felicia Mikat, the Sabahan girl that I'm so proud of. She won 3 gold medals for the 100m, 200m and 400m in the 2015 Paralympic ASEAN games. She hails from Tambunan, and by the way, she is only 16 years old!

If mass media doesn't make you a hero, I will make it my personal mission to make everyone know your name, honey! You made us so proud

Our 2015 Malaysian para-ASEAN team overall won 50 gold medals, 49 silver medals and 41 bronze. Please share their glory, and show them that we are so proud of them!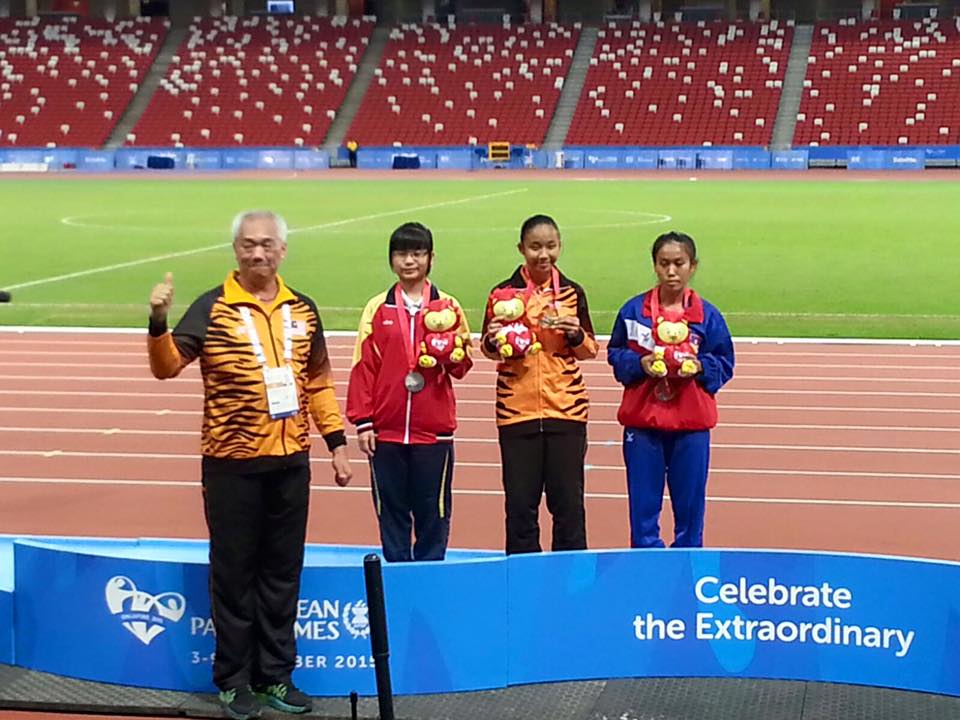 When interviewed by SAYS, she said that:
Her victory is still very much of a surprise to her and she didn't think she would have won. All that she aimed to do at the ASEAN Para Games was to do her best.

She feels blessed and thanks God for giving her the strength and enabling her to win not one but three Gold Medals. She is so happy that her family is so proud of her and hopes that Malaysia is proud of her too.
Please give her the recognition she deserves by sharing this on your Facebook page! We're at NBHS is proud of her achievement!
[via SAYS] [Images via Marianne Kiob]
Leave Your Comments
comments