If you're a fan of aviation history, you would know that Guy Menzies was once famous for flying the first solo trans-Tasman flight, from Sydney, Australia to the West Coast of New Zealand, on 7 January 1931.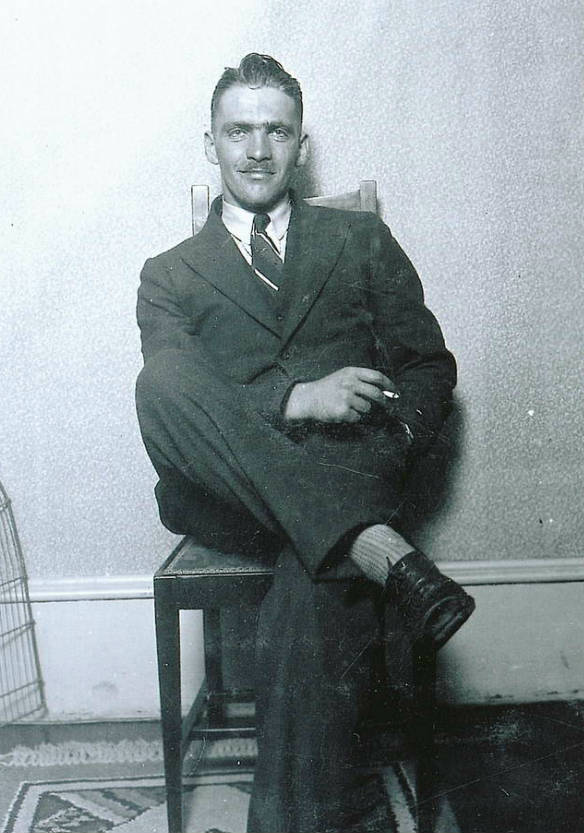 Based on the information on Wikipedia, Guy Lambton Menzies was an Australian aviator who flew the first solo trans-Tasman flight, from Sydney, Australia to the West Coast of New Zealand, on 7 January 1931.
Think of him as Charles Lindbergh who flew The Spirit of St. Louis, a custom-built, single engine, single-seat monoplane that was flown solo on May 20–21, 1927, on the first non-stop flight from New York to Paris.
The first crossing of the Tasman by air had been achieved on 10–11 September 1928 by Charles Kingsford Smith and Charles Ulm in the Southern Cross. The plane Menzies used for his solo crossing was the Avro Sports Avian that Smith had flown from England to Australia, the Southern Cross Junior.
Fearing he might be denied permission for the flight, Menzies informed the authorities and his family that he was flying to Perth. Instead, he left Sydney at 1 am on 7 January 1931, and headed for Blenheim, New Zealand. Poor weather forced Menzies off course, and after 11 hours and 45 minutes he crash-landed upside-down in the La Fontaine Swamp near Hari Hari on New Zealand's west coast.Despite the unfortunate landing, he had broken Smith and Ulm's time by 2½ hours.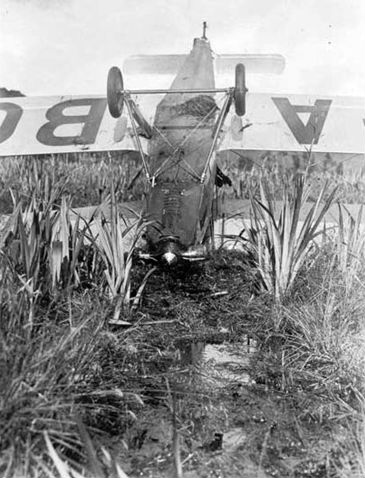 So what does Menzies have to do with North Borneo? Well, North Borneo used to have very close ties with Australia that any news happening in the country would be published on Australian papers. In one of the newspaper s in Australia, I stumbled upon the following photo of Guy Menzies landed a flying boat just off the coast of Jesselton in 1933.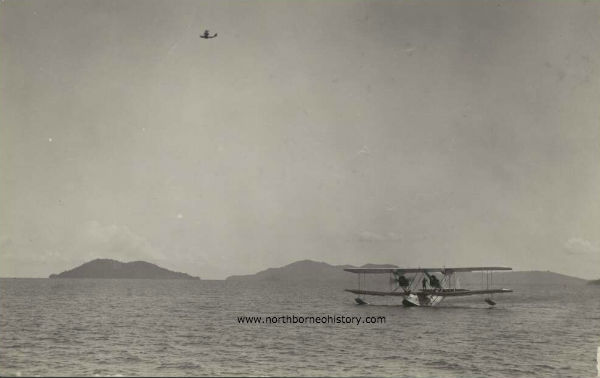 You can clearly see the island behind which could be Gaya. I wasn't able to find any additional information except Menzies used to be based out of Singapore in early 1930's, and was in charged of the flying boat squad there. It could be the 205 squadron. He flew the flying boat to North Borneo to assist the government with surveying work which was extremely essential in those days.
During the Second World War, Menzies was a Squadron Leader in the Royal Air Force. He and his crew were killed on 1 November 1940, when his flying boat was shot down over the Mediterranean en route from Malta to Sicily. No remains of the aircraft or crew were ever found. He is commemorated at the Alamein Memorial in Egypt.
There were many famous people who visited North Borneo before. Watch out for my next post!
Leave Your Comments
comments