Scenes of Kuching POW Camp Six Weeks after the Japanese Surrendered [Video]
Faces of joy and laughter – that's what you'll see in this amazing rare footage just six weeks after the war ended in Borneo.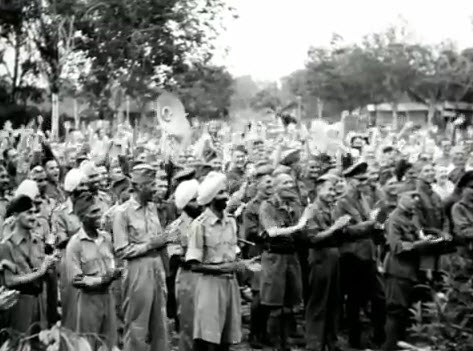 There are plenty of amazing videos you can find on YouTube nowadays, and not to mention some of our small compilation as well on our YouTube page (be sure to subscribe). I found the following amazing YouTube video which was uploaded by Mr Corby Green.
He is the son of Rosemary Beatty, an Australian who was a small child when she was interned at Batu Lintang POW Camp in Kuching, Sarawak.
What's more amazing is that Rosemary was mentioned in Agnes Keith's book Three Came Home.
Mr. Green described the footage:
"Borneo WW2 around 6 weeks after the surrender of the Japanese and Red Cross food and supplies had reached the POW's. My Mother (Rosemary Beatty) and Grandmother (Lila Beatty) are amongst the civilian internees shown here who are all mentioned in the book "Three Came Home" by fellow internee and author Agnes Newton Keith."
Note: There is no sound in this video.
Be sure to watch his other videos too.
Don't Miss: WWII Photos Of Australian Troops In Labuan After The Borneo Campaign in 1945
Video courtesy Corby Green
Leave Your Comments
comments