Stunning View of Simpang Mengayau Kudat Shot using Drone [Video]
Kudat, once the capital of North Borneo, is a beautiful place and some places are still pristine and untouched.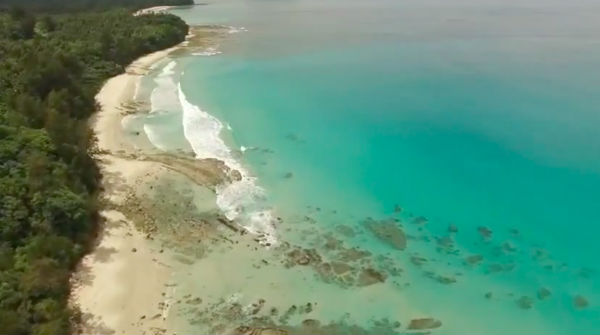 Not too long ago, I posted an article on beautiful old photos of Kudat. The areas around Kudat such as Marudu has been on the Borneo map for centuries (can you find "Marudo" below?).
I found this video of Simpang Mengayau in Kudat shot using drone, a method of shooting which is gaining popularity nowadays. It was uploaded by 5 Degrees North.
Here's some info on this place based on the caption of the YouTube video:
Simpang Mengayau means 'lingering junction' as it is here that the South China Sea meets the Sulu sea flowing from the east.

The stunning waters around the Kudat district are identified as one of three priority conservation areas in Malaysia. Kudat is recognised to be globally significant and outstanding in the Indo-Pacific region for its rich mix of coral reef, mangrove and seagrass habitats and the existence or rare and endangered species such as dugong, sea otter, Irrawady dolphins, migratory species such as humpback whales and sea turtles, as well as having the only known large fishing ground and source of the majority of prawn landings in Sabah.
I've been here once and there's no doubt that it's beautiful so let's hope it will be kept that way.
Leave Your Comments
comments