Classic Newspaper Advertisements which were Common in 1950s Borneo
In the fifties the world was going through a tough phase of rebuilding and modernisation after the war.
This was reflected in the following newspaper ads which were common in 1950s around Malaya and Borneo. The ones below were specifically from The Borneo Bulletin published sometime in 1959.
Some of the products shown are still available until today which have been consumed by at least two generations.
Dunlopillo was a popular household name which was distributed by Harrisons and Crosfield.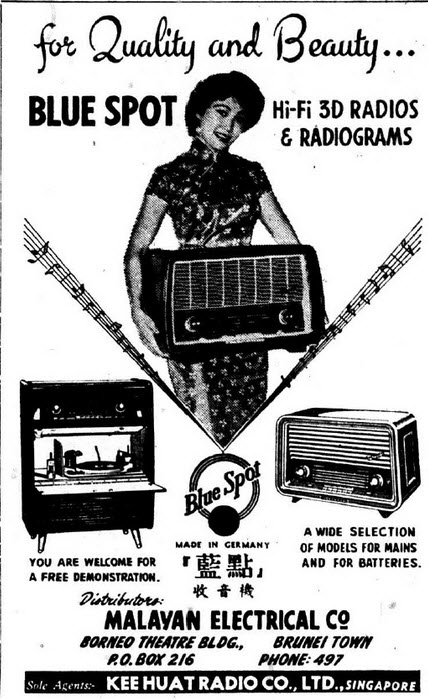 What's a house without a radio? Blue Spot was a popular German brand for radio and record players. Is it fair to say that it was your today's equivalent of Panasonic brand?
Since not everybody was able to afford to purchase a vehicle back then, bicycles were extremely popular and gave convenience to the masses to travel on short distances. The distributors for Raleigh bicycles in North Borneo were located in Farm Street in Jesselton and Jalan Tiga in Sandakan.
Robin Hood was also a popular selection and I personally have seen some of these classic bikes still being used in some parts of Sabah.
Jams are still popular until today and most people would enjoy eating it together with bread or dry crackers.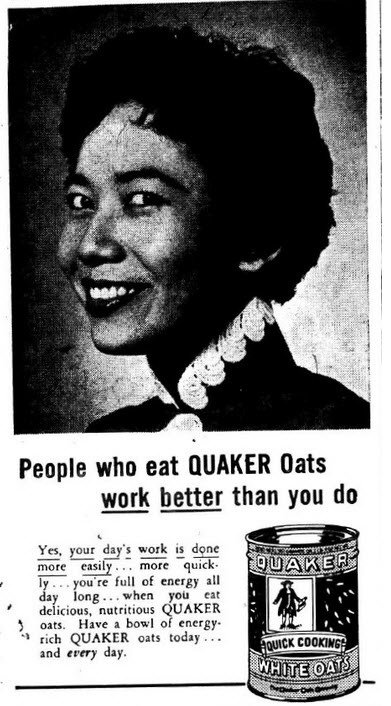 Who wouldn't know Quaker Oats? They are still available in your supermarkets and it's a great addition to your daily meal.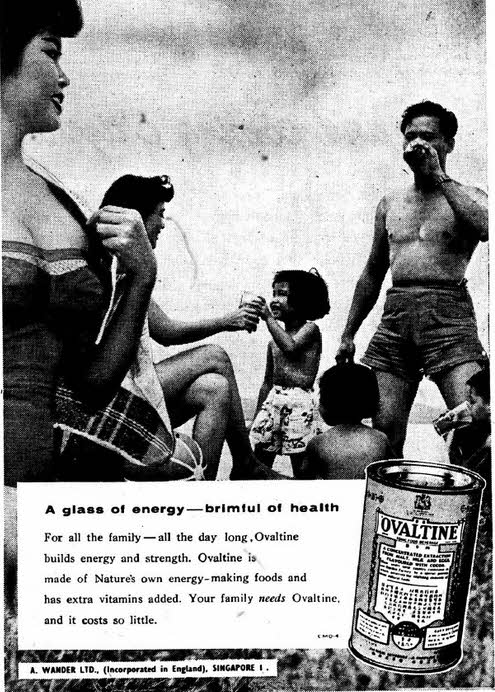 I had the chance to drink Ovaltine when I was little but I personally think it wasn't able to match the great taste of Milo. I was wondering if Ovaltine is still available now?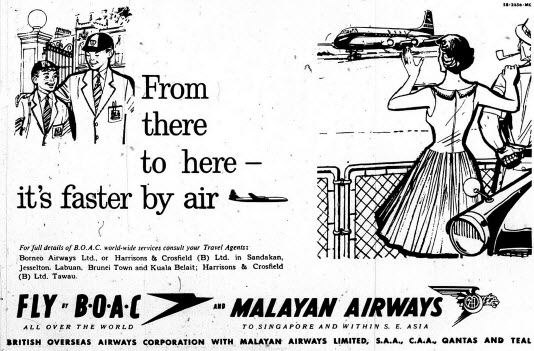 Air travel was a luxury back then. British Overseas Airways Corporation worked together with Malayan Airlines to bring travellers from Malaya and Borneo to UK and other destinations in Europe.
All the ads above have become a work of art themselves and I'm sure you've enjoyed looking at them and reminiscing the good old days.
Courtesy M K Le
Leave Your Comments
comments