Sabah Related Newspaper Headlines on the Birth of Malaysia in 1963
The Malaysia Day celebration is just around the corner. Here were the headlines that appeared on The Straits Times newspaper on the year Malaysia was born.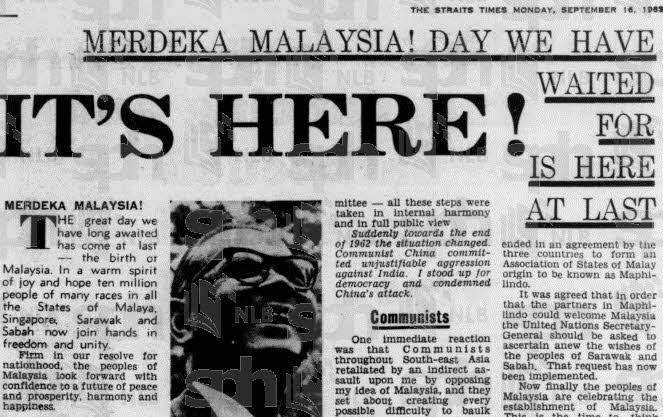 September 16th is definitely the most important day for the whole of Malaysia as it marks the formation of Malaysia in 1963. These were the major headlines related to Sabah which appeared on the Singapore-based The Straits Times on the same year Malaysia was formed.
Malaysia's first Prime Minister Tengku Abdul Rahman's message appeared on the newspaper on September 16, 1963:
"MERDEKA MALAYSIA! The great day we have long awaited has come at last – the birth of Malaysia. In a warm spirit of joy and hope ten million people of many races in all the States of Malaya, Singapore, Sarawak and Sabah now join hands in the freedom and unity"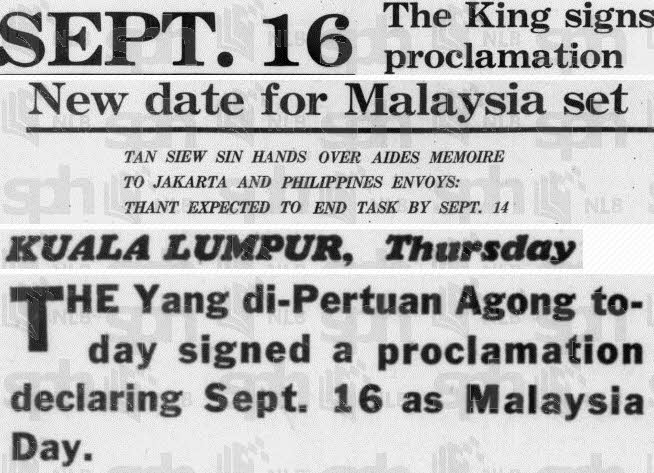 "Sept 16 The King signs proclamation"
"Sabah's great day marks the end of 200 years of rule by foreigners"
"Borneo States' acute fear of being swamped by outsiders"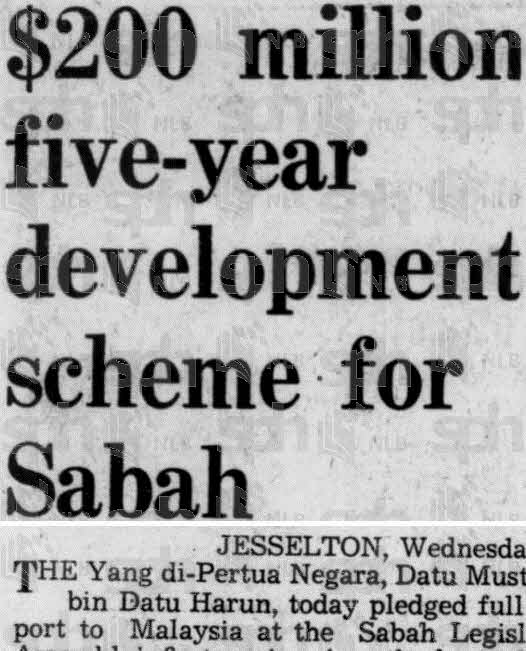 "$200 million five-year development scheme for Sabah" – note the late title of Tun Datu Mustapha was "The Yang di-Pertua Negara"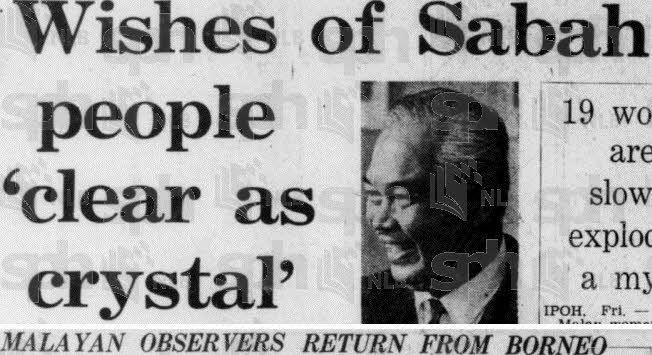 "Wishes of Sabah people 'clear as crystal'"
"Birth of Malaysia to be broadcast"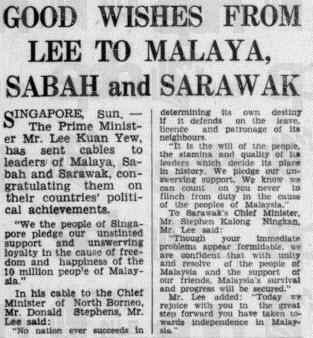 "Good wishes from Lee (Kuan Yew) to Malaya, Sabah and Sarawak"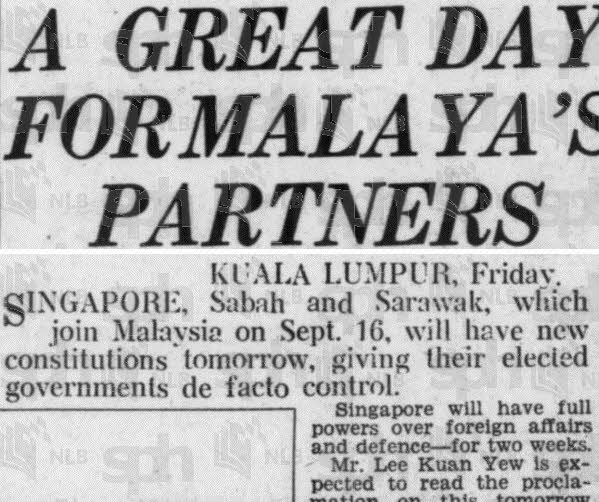 "A great day for Malaya's Partners"
It was an important year to remember! Please feel free to share this article on your Facebook or Twitter as we remind our family and friends the important of September 16th 1963 as the time when Malaysia was formed and the real "Merdeka" year for Malaysia.
[via The Straits Times and the National Library of Singapore]
Leave Your Comments
comments