If you've seen the Melalap Station near Tenom, you know that something needs to be done to save it. Let's #SaveMelalapStation here now!
Melalap is located approximately 135km from Kota Kinabalu not too far from the Crocker Range.
Vast area of Melalap was once planted with rubber trees, like most areas in the West Coast of Sabah in the early 1900's. In 1906, a railway extension project was conducted to help transport people and produce between Tenom and Melalap.
Fast forward to around 64 years later, the rail service was terminated due to economic changes in Melalap and eventually the station was abandoned. The condition of the station started to deteriorate and nothing has been done so far to save it although some early attempts to save it didn't materialise due to lack of funding and support.
Today, the station is covered by thick shrubs and bushes. Termites are slowly eating away the wooden structures. The site is unbearable. This is one of the major reasons why North Borneo Historical Society decided to take the initiative to save the station.
Here's a short presentation of the project by project lead Richard Ker who's also the founder of North Borneo Historical Society (in Malay with a mix of English)
In July, our project appeared on one of Malaysia's biggest newspaper The Star. [Read the online version here]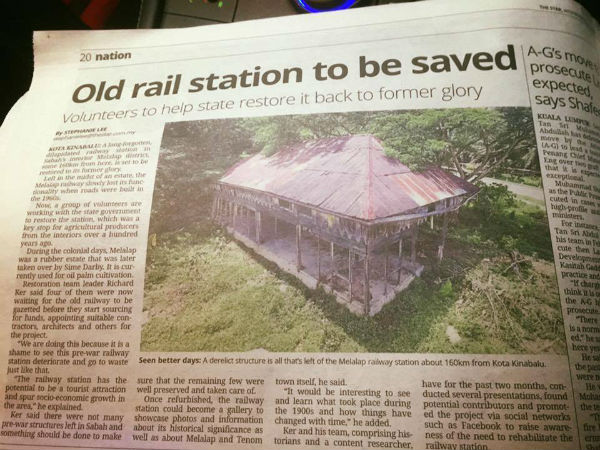 The effort was also being highlighted in Sabah's biggest English newspaper Daily Express. [Read the online version here]
The bridge in the article above was part of the railway. The steel bridge was made by Dorman Long & Co Ltd from Middlesbrough, UK. It was the same company who built the Sydney Harbour Bridge!
After more than 50 years, we are also bringing this vintage Melalap Station signage back to life again! Here's a concept of how it would look like once restored.
This beautiful Melalap Station signage was designed by British designers in 1950s and was used at the station and throughout the North Borneo Railway network until the late 1970s.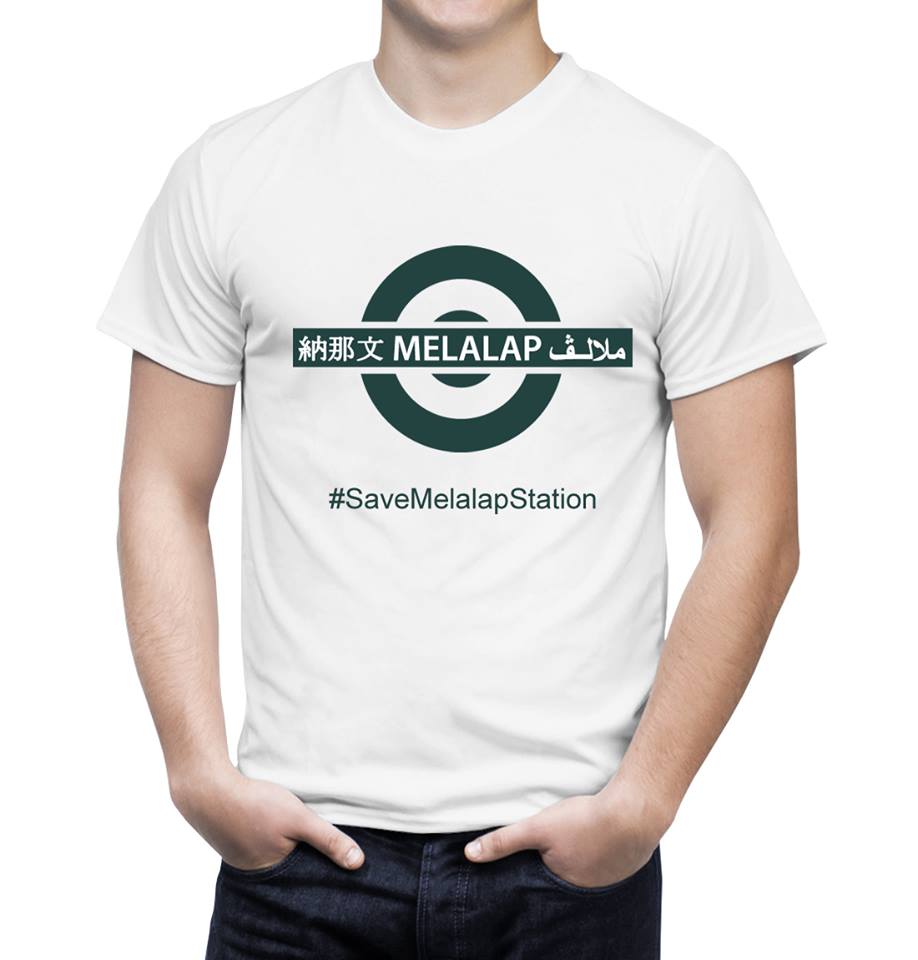 Another version is this vintage-style illustration of North Borneo Railway, place your order here.
This is your chance to help and contribute for the Melalap Station conservation and restoration project. A substantial portion of your purchase will be used to fund the restoration of the Melalap Station in Tenom.
Checkout the drone footage shot by Dragonfly Robotix:
Please support this project by sharing our Indiegogo campaign here on your Facebook or Twitter.
We'll be updating this blog regularly to update on the progress of this project. In the meantime, do checkout our Facebook page as well and use the hashtag #SaveMelalapStation!
Leave Your Comments
comments