These old colour photos of Tawau are priceless. Get a glimpse of how Tawau looked like in the mid 1960's.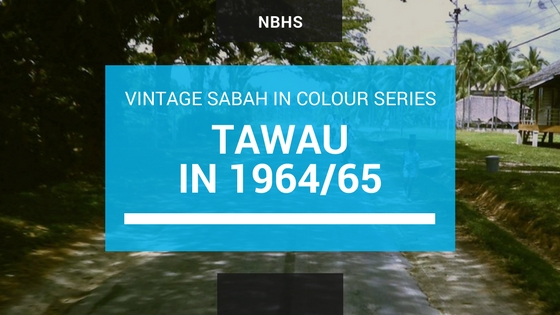 There are not many old photos of Tawau compared to Sandakan or Jesselton so each time we discover old photos from Tawau, we get extremely excited.
In the mid 1960's during the Indonesian Confrontation, there were a handful of military personnel from the UK and Australia who were based in Tawau.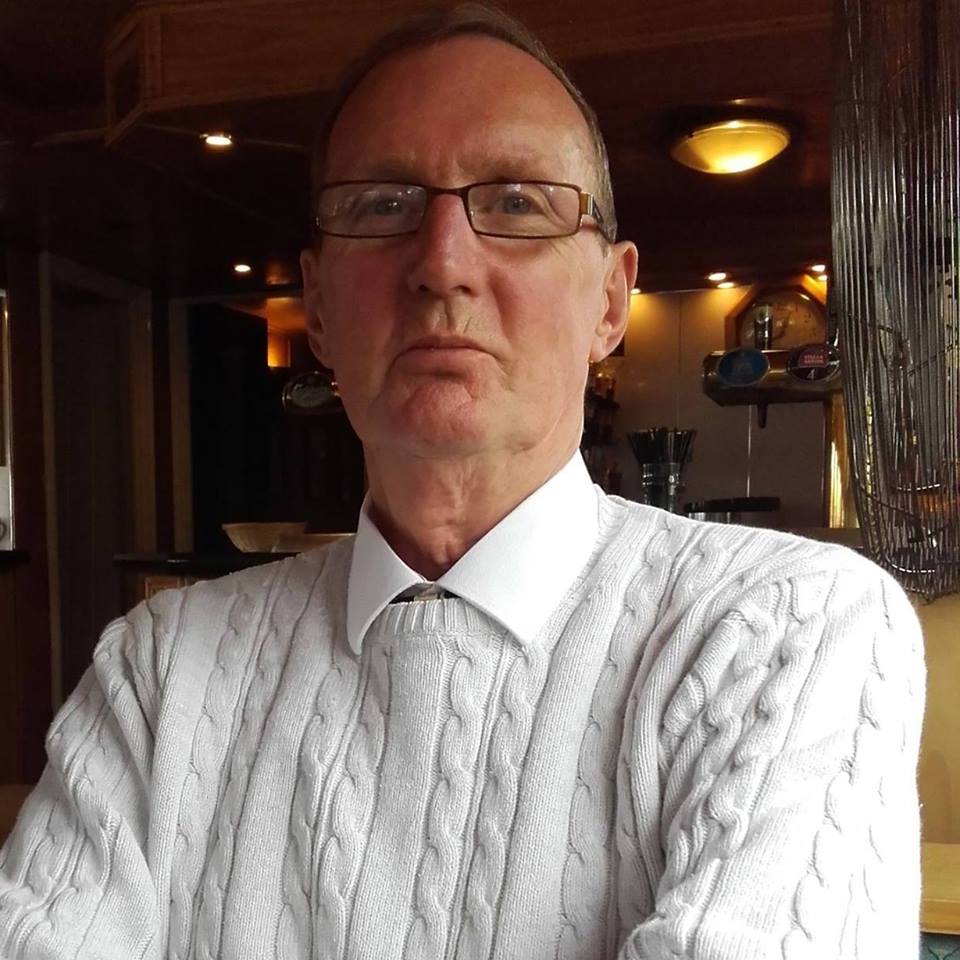 One of them is George Alan Moor, who took the wonderful photos of Tawau town.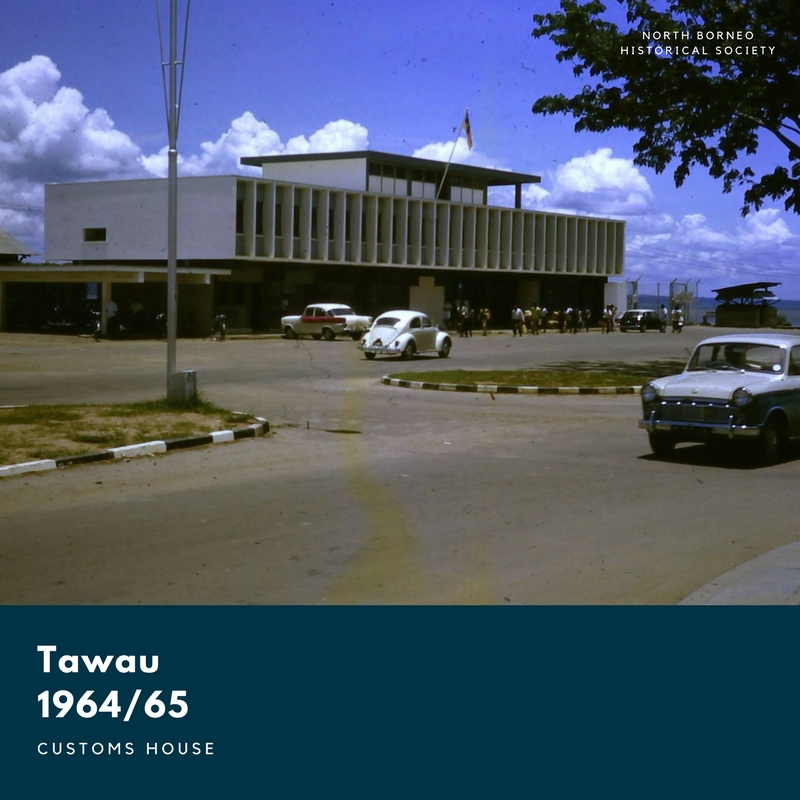 This is the view of the customs house just next to the town padang and port. The building is still there but has been renovated a few times.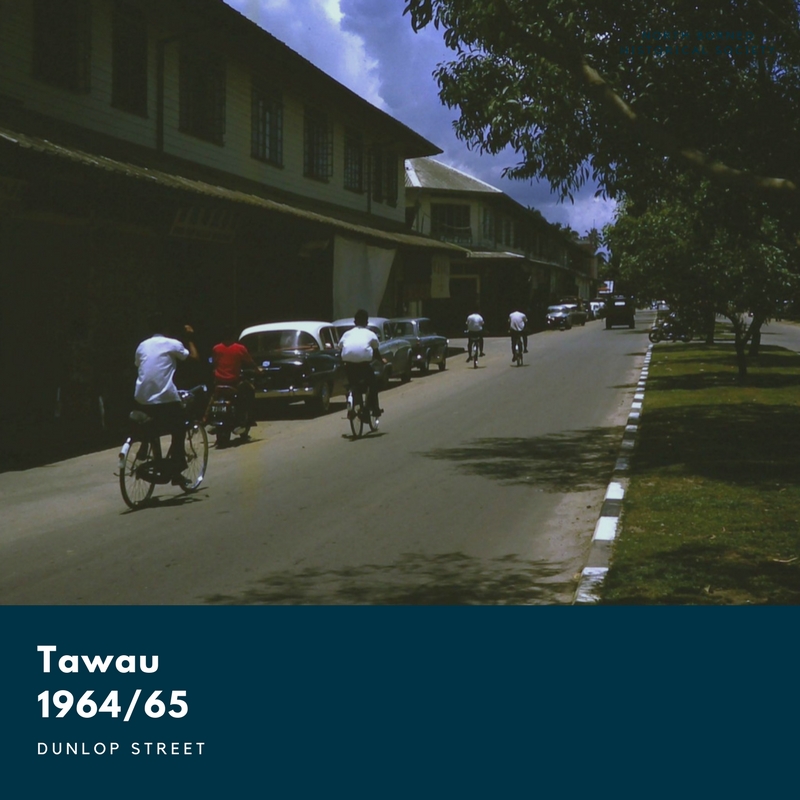 Dunlop Street is one of the earliest main streets of Tawau. It was named after Alexander Rankin Dunlop, the first Resident of Tawau.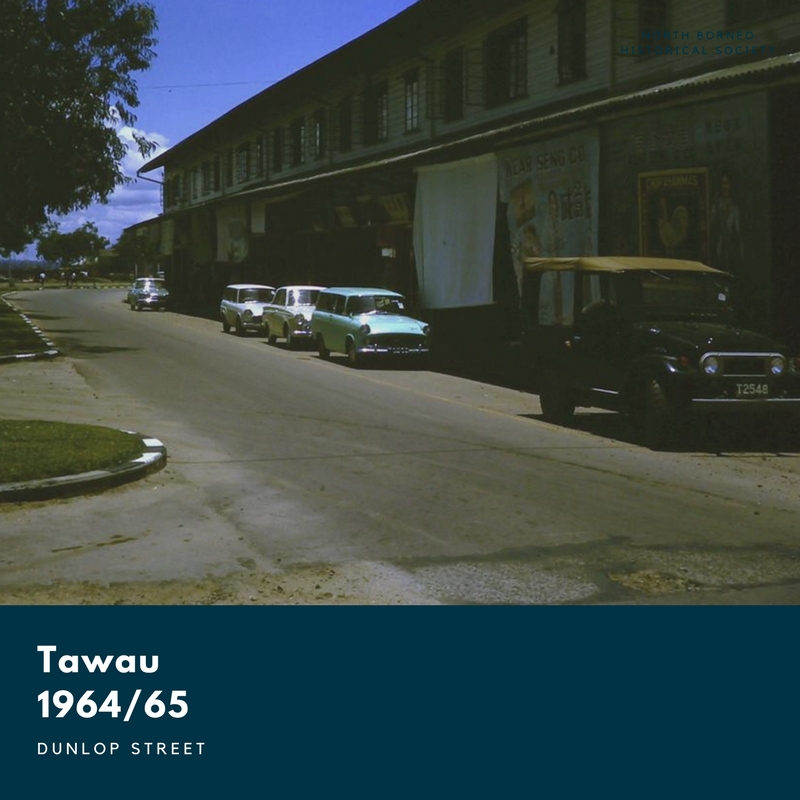 This is another view of Dunlop Street. These old timber shophouses were built in the late 1950's after the post-war shophouses were destroyed during a great fire in Tawau.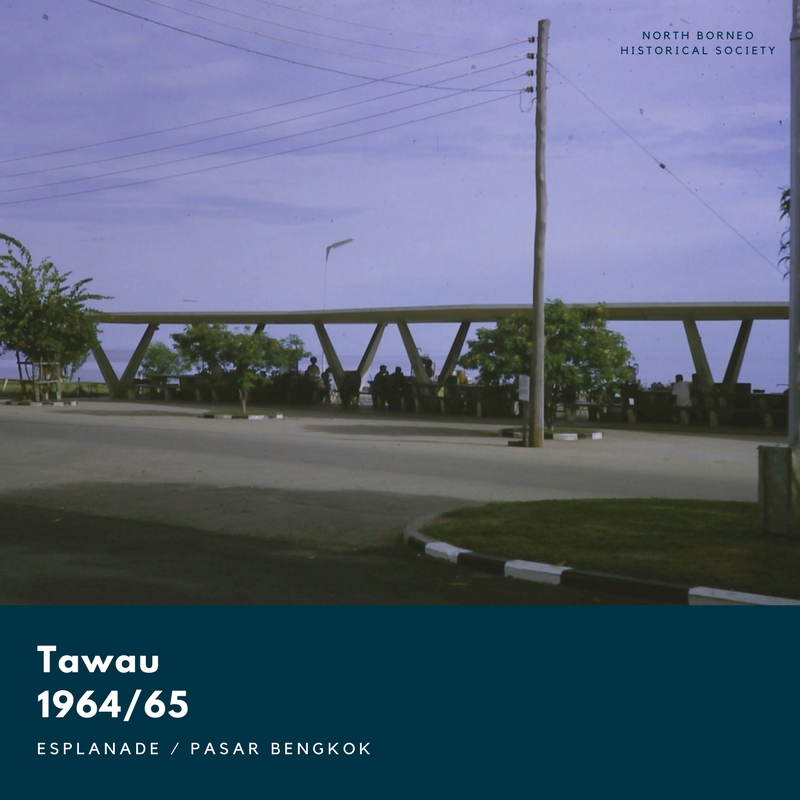 This was a popular hangout place for Tawau folks as it was located by the sea and just the opposite of Empress Cinema. It was known as Pasar Bengkok because this structure looked like a zig-zag from the top.
It was demolished in the late 1970's to make way for sea reclamation project which is now called as Bandar Sabindo.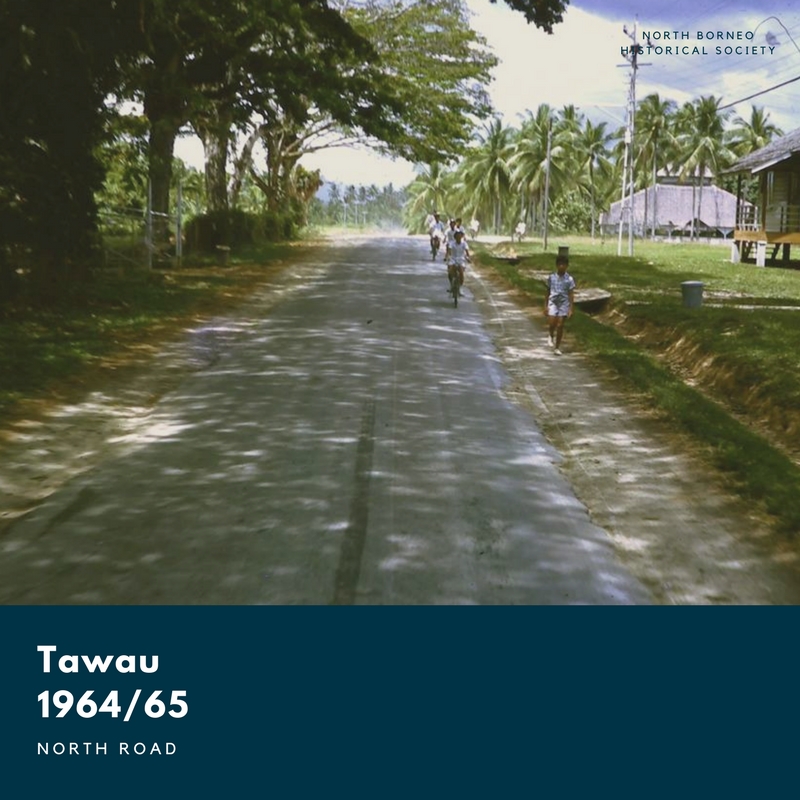 This is a beautiful photo of North Road (Jalan Utara) which connects the town to the old airport. The old mosque can be seen in the top right of this photo. It has been replaced with a bigger mosque.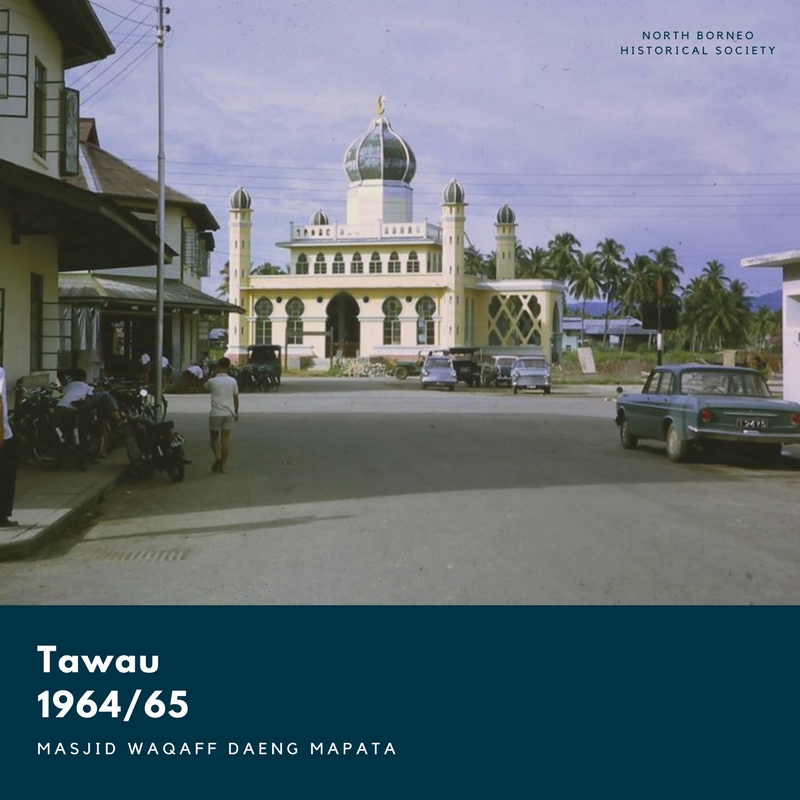 Finally, here's a beautiful photo of the old mosque in town. Everything around it is now surrounded by hotels and commercial buildings.
We're thankful to George for sharing these old photos with us on the Discover Tawau Facebook group.
Leave Your Comments
comments