We compiled a list of reasons on why you should have Sabahan friends. Check out all the reasons here.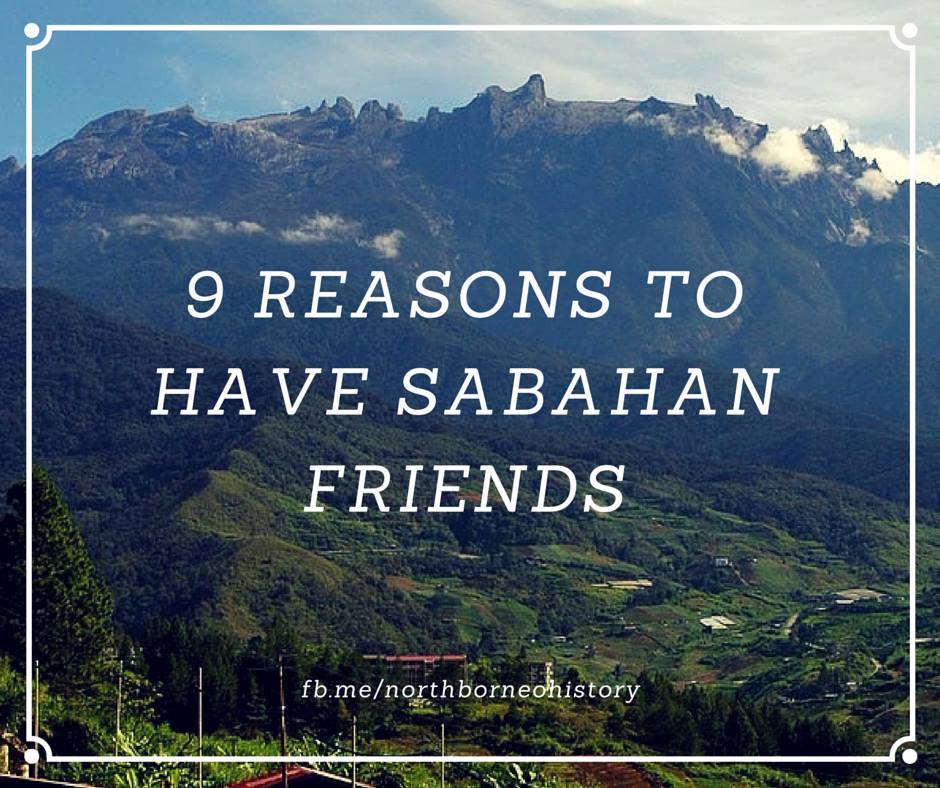 1. They will be your personal tour guide
2. Meet all the beautiful people of Sabah, a result from decades of mix marriages.
3. Party like you never party before
4. You'll get to learn how to use the word 'bah' correctly and without embarrassing yourself
5. Sabahan's friendliness is out of this world
6. Get to visit all the beautiful places in Sabah, no more excuses!
7. Learn the real history of Malaysia e.g. Malaysia official exists on September 13, 1963 the day when the Federation of Malaysia was formed
8. Experience Sabah's unique culture
9. Want to experience 1Malaysia? Go to Sabah or Sarawak.
Do you have anything to add to this list? Leave your comments below.
Leave Your Comments
comments