A new history book on Sabah's Keningau entitled Keningau: Heritage and Legacy in the Interior Residency will be launched soon. Find out more here.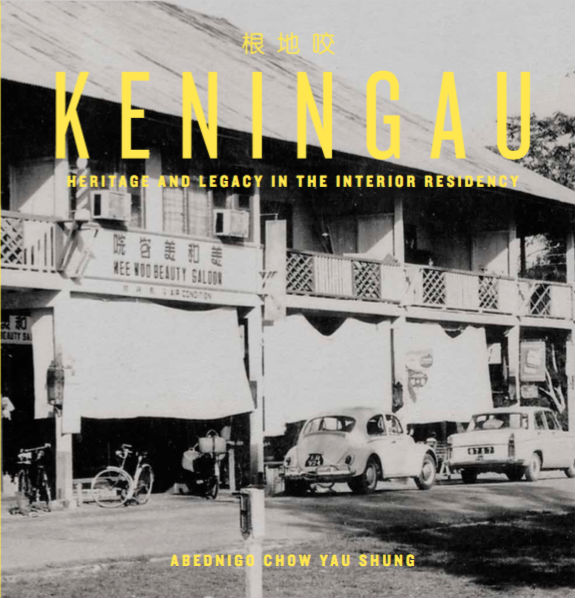 This book is based on the history of Keningau and an attempt to explore all the aspects of life, experiences and recollections of our forbears who had went through a lot, with changes over the years, since the past centuries at beginning of the rise of the British Empire until post-independence to present-day. It was written by a Sabahan Abednigo Chow who is from Keningau.
In 1893, Keningau began its humble beginnings when it was officially administered by the British North Borneo Chartered Company by setting up a Station and later on a District Office, which would then expand and extend government control in the Interior Residency.
Development and infrastructure began to improve in favour of the local inhabitants until the administration of the Chartered Company was halted following the Japanese Occupation from 1942-1945 during World War II. After the war, the township had to rebuilt itself and pick up the pieces. Slow but eventually, the town grew.
In the early 1960s, nationhood was at its height when Sabah (North Borneo renamed) gained its independence followed by the Formation of the Federation of Malaysia in 1963, which the prominent leaders in Keningau played major roles by ensuring safeguards and guarantees of the local community were respected.
After post-independence, newer chapters were revealed in the district namely the Indonesian Confrontation 1963-1966, nation building and the timber industry towards the end of the twentieth century.
At the beginning of the twenty-first century, Keningau had been growing and expanding exceedingly while at the same time retaining its identity and heritage although the journey was not an easy one.
It is so only right that the detailed history of Keningau and subsequent events are written for the sake of later generations and would be passed on for they shall never be forgotten.
The book launch will be held on Sunday, June 26th 2016 at 10am in Perkasa Hotel, Keningau. If you're interested to get a copy of the book please email info@northborneohistory.com.
Leave Your Comments
comments